Current client: Boeing
Role: Senior Project Manager
Start date at Murphy & Associates: January 2017
 
Max joined Murphy & Associates in 2017, stepping into the role of Senior Project Manager in Boeing's Commercial Airplane - SAP Center of Excellence division. He began his career in the finance sector, fine tuning his skills and experience throughout a variety of IT consulting projects, specifically in the ERP/SAP space.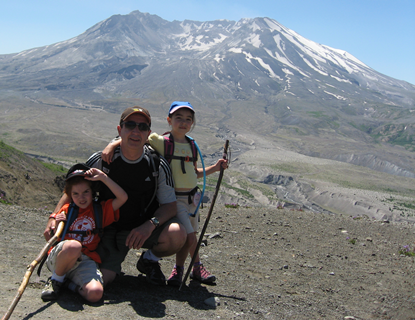 Max is, who folks in the radio business call, a "first time caller, long time listener". Having been in contact with Partner Manager Sarah Eldridge for many years, the stars finally aligned and he officially became a member of the Murphy & Associates family this year.
 
Learn more about Max below and find out which hilltop village is his favorite travel spot in the world.
What advice would you give to new consultants?
First, be open to learning and trying new things, and not just accepting assignments based on things you've already done or work you're "comfortable with". Doing work outside your comfort zone is how you develop your "toolbox" of skills and experiences, particularly early in your career. There is always time to specialize and narrow your focus, especially as clients come to expect very specific things from you as you mature in this profession.
Second, don't fear ambiguity, as it's a big part of the job. It's often the case that clients don't quite know what they need, or how you can help…they just know they need help. Take the time to understand their core business problems before diving into "solution mode". Ask questions, and don't be afraid to ask for help or coaching from your colleagues. Know that the ambiguous nature of the work, particularly early in a project or assignment, will resolve itself over time.  
 
What do you find the most challenging as a consultant?
The most challenging thing for me is the expectation that you will be able to get up to speed very quickly and begin delivering results and adding value right away. That's why the client hires you. The more experienced you are, the shorter the expectation around this "ramp-up time" becomes. Joining a new client or project is never easy, as each client has its own culture, which you have to learn to navigate, its own "way of doing things" and a unique set of business problems to be solved. I've learned to embrace those difficult first few weeks, as that's where a lot of the learning and growing happens.
What is your proudest moment as a consultant?
I've worked in the Enterprise Resource Planning (ERP)/SAP space since I first got into consulting in 1995. As a Project Manager on these large, complex and highly disruptive projects, it always seemed like a minor miracle when we were able to take a company live on a system like SAP. [The failure rate on SAP projects is about 50%, and I've been on a couple of those]. My first SAP go-live as a PM was at Sega of America, which toward the end become a tortuous experience for everyone involved. As rewarding as the go-live event was (for everyone), my proudest moment in consulting was when the client asked my firm (Coopers & Lybrand) and me to stay and support the rollout of the system to a subsidiary company. After all we had been through, they wanted to do it again, and with C&L helping them.
Favorite quote?
"Better to live one day like a lion, than a lifetime like a sheep" [My father, roughly translated from Italian]. He brought his wife and two young children (my sister and myself) to the US with no money and the "possibility" of a job through a family acquaintance. He's 85 and still lives each day like a lion. 
 
If you were stuck on an island what three things would you bring?
A fishing rod & tackle (that's one thing, right?), my music collection (iPhone & headphones, also one thing), and a solar charger for the iPhone. That's pretty much it.
Favorite travel spot?
Castignano, Italy. My parent's home town, and a place I've been fortunate enough to visit a few times (and going back to this summer with my daughter). It's a small hilltop village in central Italy, with the Adriatic about 20 minutes away. Summer mornings are spent at the beach, followed by an early afternoon lunch and two hour nap. The partying then start around 5:00pm. You wake up at 8:00am the next day and do it over again. Despite my relative's frequent complaints about the Italian economy and dysfunctional government, they have it pretty well figured out.