Within each edition of The Full Disclosure, we hope to give our readers some insight into the opportunities and challenges we face here at the office. For this issue we asked Judi Brittin, our VP of Partner Management, to share some of her thoughts on how the IT and business consulting industry has changed over the last twenty years:

Murphy & Associates has been fortunate to work with a wealth of clients and industries growing in the Seattle area for the past 37 years. At the core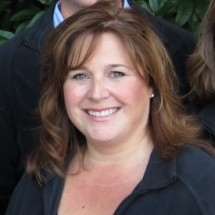 of our business is, and will always be, the relationships we build with the clients and contract associates. Over the years, however, we have seen changes in the industry which affect the process of placing contractors with clients.    
Two of the most significant changes in recent years has been the increased use of vendor management system(VMS) programs and the implementation of mandatory breaks for contractors.
Clients are deploying VMS applications and partnering with third party agencies to assist with and manage the interviewing, onboarding, and contract process. From a recruiting standpoint, this means that we are typically restricted on the number of candidates we can submit for each job, and we may not have the direct interaction with the actual hiring manager to be able to really sell them on you as a candidate. 
So please keep the following in mind as we strive to help you achieve the best opportunity for success with these clients:
Time is of the essence! If you're interested in a role that is presented to you, reply ASAP with any necessary resume updates, responses to questions, and the Right to Represent statement if required. 
Put your best resume forward! To help ensure a successful screening in the VMS, be sure your resume clearly highlights the required skills and experience listed on the job requirement. And be sure to list sufficient detail for each position on your resume; including month/year for duration for both contract and FTE roles.

Mandatory breaks for contractors is on the rise with many companies in our industry. Microsoft, Expedia and Alaska Airlines are clients that have policies that may require a 3 to 6 month break after you have been on assignment for a period of 18 months. Here are some suggestions to help ensure a smooth transition as you move from contract to contract:
Seek out client specific rules on engagement terms. 
Keep track of your assignment dates so you know exactly what your eligibility is with each client. 
Upon completion of an assignment, verify with the client or vendor company that your system and building access has been terminated; that is typically what drives your eligibility dates within their systems.