I've had a fun, fascinating journey through many roles at Murphy & Associates in the past 20 years. I've been in Sales, Recruiting, led the Partner Manager teams, developed software and worked on special projects.  Last year, I took another sharp turn in my role at the company. I am now the VP of Information Technology and Scrum Master for the Murphy & Associates dev team.
People may not realize that Murphy & Associates has a 4-person development team that works on our internal systems.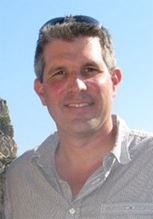 We use an agile based methodology, with bi-weekly Sprints, to develop, maintain, and enhance both our public facing website and our internal facing, custom built application that handles all our business need.
From its inception, Murphy & Associates has relied on technology to run its business and keep overhead low.  I remember back in the early 1980's, our parents bought an original IBM PC. It was a big boxy thing, with two floppy drives. It wasn't much of a gaming machine, making it a real disappointment for my brothers and me. It did, however, run a spreadsheet program called Multiplan which Murph absolutely loved. In fact, he used as a solution for every business function that he could conceive.
Great as Multiplan was, Murph eventually realized we needed a database to run Murphy & Associates. In the late 80's, he hired a Murphy & Associates contractor, Brian Pendleton, to develop a payroll system in Borland's Paradox. Several years later, we converted the Paradox database into an MS Access.
Erik loves to tell the story about when he first joined Murphy & Associates as internal staff in 1996. One of his first comments was, "Hey Murph, I think we should get an email address. You know, some people might want to get in touch with us that way."  Murph and Erik also figured out how to link two computers together so they could share the same Access Database. Next thing you know, we were off and running with network computing.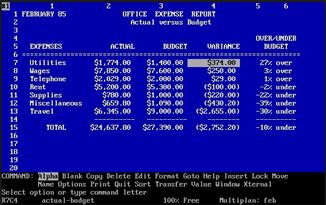 At the time, I was working as a software developer for Microsoft. But on the side, I did a bit of work for Murphy & Associates, developing an invoicing system and a check writer in Access. When I came on board with M&A full time in 1998, my first job was to replace the Access system with a VB6 / SQL Server solution. This application (called Murphy Explorer) has served us well the past 20 years. Some of our critical business functions are still being run in this system today. In fact, one of the big projects our dev team is focusing on right now is to completely replace this VB6 application.
Our new application (Murphy Online Explorer or "MOE" for short) has taken us to a whole new level. It's a web-based, mobile friendly app written in C# / JavaScript using Microsoft's MVC, and connects to SQL Server, Exchange and SharePoint Online. It truly is a state-of-the-art application for running a business like Murphy & Associates. We're quite proud of what we've created. It has enabled us to grow as a business, cater to the needs of our clients and consultants, and it has kept our overhead low. We can't imagine working without it.
Of course, it is a work in progress. Like any good Agile based project, we are continually adding functionality and enhancing usability to make our Partner Manager, Operation and Finance teams work as efficiently and effectively as possible.