As one of the two founders of our company, Donna Murphy has observed a lot of changes in the Technology and Business Consulting ecosystem. Her first contracting role was as a technical writer, and for the first 20 years of Murphy & Associates, she played a key role in the company's growth.
With her unique experience, Donna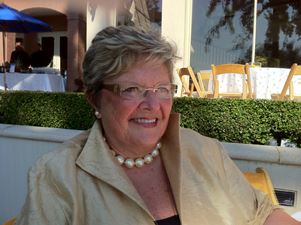 has insights into the parts of our business that haven't changed over the years. Inspired by Hit Refresh, the part-memoir/part-inside scoop book by Microsoft CEO, Satya Nadella, Donna shares her thoughts striking a balance between changing with the times and adhering to core principles of the business.
Last fall, Satya Nadella, the CEO of Microsoft, published his fascinating book, Hit Refresh: The Quest to Rediscover Microsoft's Soul and Imagine a Better Future for Everyone. It is a compelling read about how Microsoft has navigated technological and cultural shifts over the past twenty-five years, and how Nadella has revitalized the business.
When reading a review of the book, I couldn't help but think about how Murphy & Associates has changed over the years. When we started M&A in 1980, RAM was measured in bytes, not gigs. Terminals were connected to bulky mainframes, not the ethereal cloud. No Web, no social media, and Space Invaders was the pinnacle of gaming. Oh, and our sons who now oversee the business, ranged in age from 9 to 13. We too have had to "hit refresh" a number of times, but, just as importantly, we have deliberately "hit save" to preserve the foundations of our business.
M&A Refreshes
Staffing: Whereas it used to be just the two of us founders collecting hours, running payroll and making placements, we are now fortunate enough to have a team of dynamic professionals handling operations and sales now. We couldn't be happier with the team that we have in place.
Location: We have moved from a spare bedroom to Carillon Point. The view is better, the location more central (i.e. not on a cul-de-sac at the bottom of a massive hill). Oddly, the in-office silverware and coffee mugs are the same.
Technology: Initially, the business was run on green-screen spreadsheets. Multiplan, Microsoft's precursor to Excel, acted as the initial IT backbone of the company. Our internal IT systems have gone through a series of updates, to the point where we have a proprietary system that seamlessly manages every facet of our business.
M&A Saves
Transparency: From day one, we have been fully transparent with our employees. One of our primary goals was to ensure that contractors that work through M&A receive a higher percentage of their bill rate…. We will not see the need to hit refresh here.
Focus on Consultants: Since the company was founded by a couple of contractors, our goal has always been to meet the needs of our consultants first. We rely heavily on word-of-mouth marketing, so our focus on the best interests of our consultants is the cornerstone of our business strategy.
Family Oriented: We started the company as a family. For the first several years of our company's existence, we had to balance the needs of the business with the needs of our young family. To this day, we try to incorporate partners and children into our summer events, whether it be a picnic at the beach or an outing to a sporting event.
Final Thoughts
As with most companies M&A has room to grow. There's much more to tell about the inside of M&A, and it's good to know that we can "refresh" our culture. We are grateful to our Associates who have supported our purpose and joined us to create a company in which we can take pride.
Finally, for those of you interested in reading Satya's book, you'll notice he discusses his early Grace Hopper debacle, when he told an audience at the celebration of women in computing that women should not ask for raises, but instead trust that hard work and the long-term efficiency of the system would reward them. Satya recounts that as an embarrassing and painful episode, yet one that ultimately led him to "confront an unconscious bias" and grow as a leader.
As refreshing side note, we have a long tradition of supporting women in the Technology and Business Consulting field. Three out of our early contractors served as President of The Association for Women in Computing, an advocacy organization founded in the early 1970's. Furthermore, two thirds or our internal staff is female.